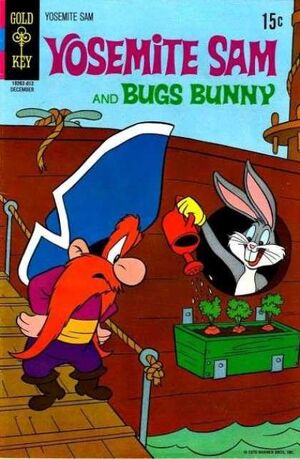 Yosemite Sam (Gold Key/Whitman Comics) is a comic book series from Gold Key/Whitman Comics starring Yosemite Sam. It ran for 81 issues from December 1970 through February 1984.
Although Bugs Bunny stars and is named on every cover and appears in nearly every story, the indicia give the title as simply Yosemite Sam.
Issues
1 - 25
26 - 50
51 - 75
76 - 81
Ad blocker interference detected!
Wikia is a free-to-use site that makes money from advertising. We have a modified experience for viewers using ad blockers

Wikia is not accessible if you've made further modifications. Remove the custom ad blocker rule(s) and the page will load as expected.