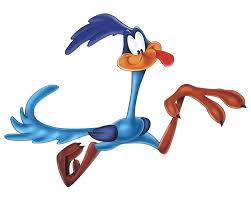 Road Runner is a Looney Tunes comics character. He first appeared in the 1949 cartoon, "Fast and Furry-ous". He says "Beep Beep!" and is frequently chased by Wile E. Coyote.
Appearances
Road Runner Titles
Other Comic Appearances
Cover Cameos
Trivia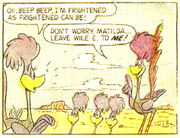 In the Dell Comics and Gold Key Comics series from the 1960s-1980s, Road Runner spoke in rhyme and had a wife, Matilda, and three roadrunner sons.
In the DC Comics Road Runner is just like he is in the Looney Tunes cartoons where all he ever says is "Beep Beep!"