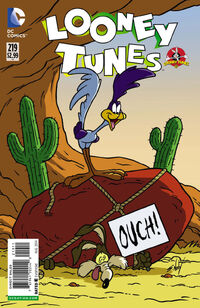 Plot
Wile E. Coyote is sure that attending a self-improvement lecture will lead him to glorious victory over the Road Runner. The panels are inspirational, and he knows just the Acme Products to put their ideas into practice! But the featured speaker has other ideas.
Ad blocker interference detected!
Wikia is a free-to-use site that makes money from advertising. We have a modified experience for viewers using ad blockers

Wikia is not accessible if you've made further modifications. Remove the custom ad blocker rule(s) and the page will load as expected.