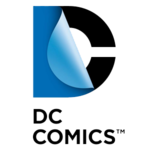 DC Comics is a comic book company founded in 1934 and is the current producer of the Looney Tunes comic book series.
Looneyness
In 1994, DC Comics restarted the Looney Tunes title, ending a 12-year hiatus. The comic had ceased publication in 1982 when Gold Key/Whitman Comics stopped producing them after Warner Brothers' merger with DC.
DC also produced a three-issue miniseries starring Bugs Bunny, a further three issues of The Bugs Bunny Monthly, the Space Jam Graphic Novel, Looney Tunes: Back in Action: The Official Comic Book Adaptation, a Superman & Bugs Bunny series, and an Animaniacs series.
Ad blocker interference detected!
Wikia is a free-to-use site that makes money from advertising. We have a modified experience for viewers using ad blockers

Wikia is not accessible if you've made further modifications. Remove the custom ad blocker rule(s) and the page will load as expected.